Dear Customer:
Hello!
We will join the Taipei pack show, which will take place in Nangang exhibition hall in June 22 to June 25 2022. Our booth is located at L-0104. It is our honor to invite you to join with us & visit our booth by the time.
TEL:(07)6197599
ADD:No. 10, Wen-an N. Rd., Mituo dist., Kaohsiung City
82744, Taiwan, R.O.C.
E-MAIL:[email protected]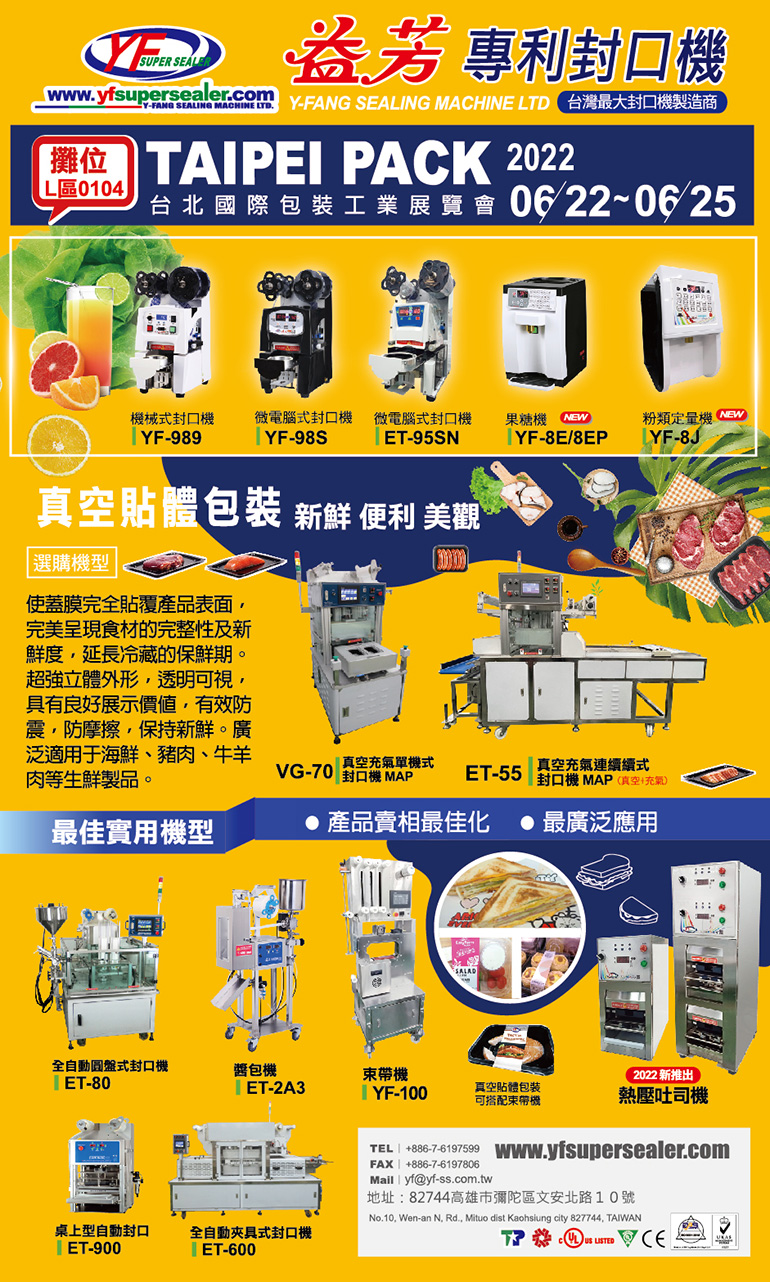 ►How to get to Taipei Nangang Exhibition Center